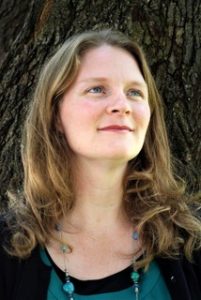 Hi there! My name is Heidi Buschbach. I am a wife to a hard-working husband, a mother to 4 spunky children, teen down to little. I grew up worshiping our great God in a loving, Christian home. I am a midwest gal. My roots are in Iowa and I currently live in the Twin Cities, MN. I majored in music from Iowa State University and have spent the last 15 years teaching music and many other things in schools, homeschool co-ops, a private studio, church, and now mostly just my home and my CM Community. I wrote the Solfege (Sol-fa) curriculum for the pilot year of CMI's Alveary curriculum, 2016-2017. That experience forced me to dig deep and research what Mason was actually doing in her Music programmes. I spent the last year reading Parents' Review Articles, Mason's Volumes, and as many PNEU programmes as I could get my hands on, to try and build a clear scope and sequence of what Mason was teaching across the board for music education. I also have purchased numerous original PNEU music books, to research exactly what books Mason was using, what pages, and the content on those pages, to try and really see how she was implementing music education. Here's a photo of some of my Living Music Books that came all the way from England: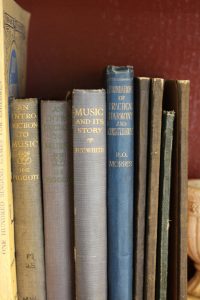 I have really felt like this information needed to be shared with the broader CM community and so in an effort to serve, I am creating this site.
My hope is to foster musical literacy in the next generation which will lead to habits of praise, habits of joy, habits of community life filled with singing, dancing, listening to, and playing music.

"The Habit of Praise.––Perhaps we do not attach enough importance to the habit of praise in our children's devotion. Praise and thanksgiving come freely from the young heart; gladness is natural and holy, and music is a delight." Charlotte Mason, Volume 3

This site is specifically oriented around how Charlotte Mason used music in her school programmes in the Parents' National Education Union. I hope to help you discover how Mason's Philosophy played out in Singing (Sol-fa, Folksongs, Hymns), Drill, Dancing and Games, Music Appreciation (Composer Study and Music History) and Instrumental music (Technique and Theory).
Please Contact me if you need help! And Join us on Facebook!